RPG Tsukuru 4
-Part 3-
By Valkysas
The only thing left to cover is the Anime Maker disc, which was made by Spine, just like RPG Maker 1's Anime Maker. So the feel and function are very familiar, along with many of the graphics used. This section will be fairly short, as so much of it is the same as the Anime Maker most of us have already used.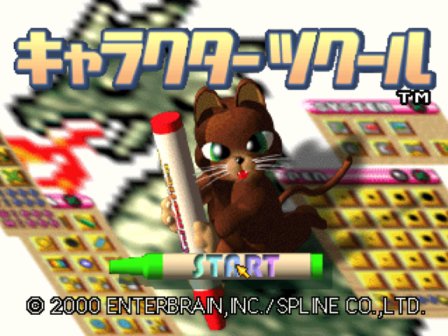 I know I didnt show RPG Tsukuru's title screen, but I just had to show this. It has a cat using a crayon. How could I not show this?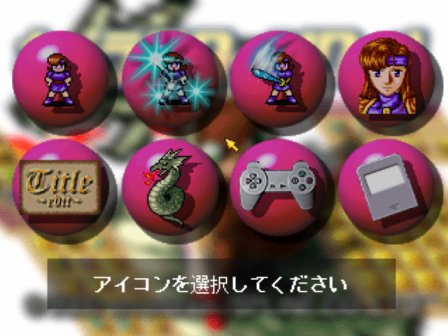 The main menu. Unlike RPG Maker 1's anime maker, this is a dedicated content creator for RPG Tsukuru 4. The options given are:
Character - Create Character
Effect - Create Effects
Weapon - Create Weapon graphics for use in battle
Portrait - Create Character Portraits
Title - Create Title Screen
Monster - Create Monster
Controller - Change controls between Digital, Analog, or PS Mouse
Memory Card - File Manager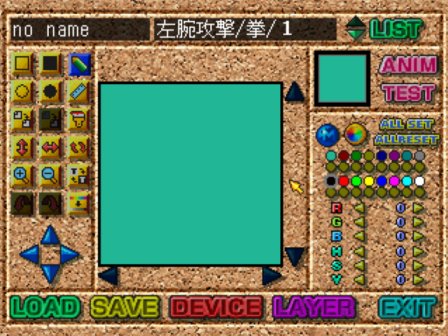 This is the Character creator. The "Animation Test" cycles through the current animation set you're working on, and "List" lets you change what animation set you're working on. Wait, animation sets?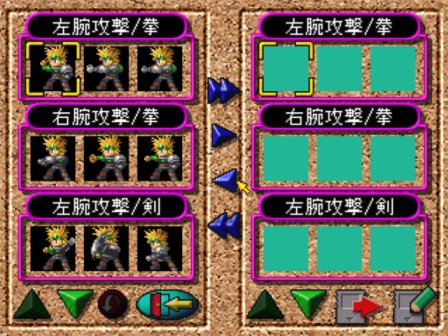 Yup. I've loaded a character off the disc, and this is where you select which animation set you want to work on. They're labeled, but I have no idea what they say. The up and own arrows let you scroll the list, the arrows in the middle of the screen lets you move sets between the loaded character and a character on a memory card in case you want to use some other characters animations as a base.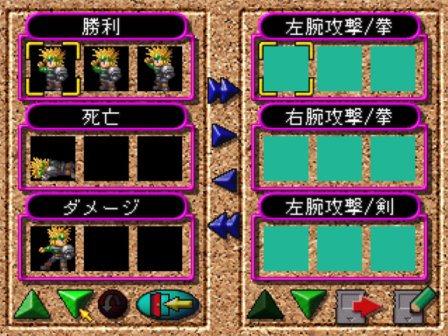 More animation sets.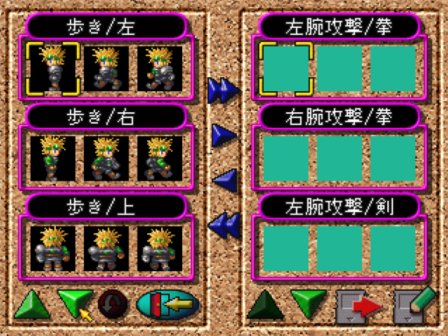 Way down at the bottom of the list, where you see some walking animations. As you can see, walking left and right are their own sets unlike RPGM1. I really love how they do this. Battle animations (there are a LOT) and normal character animations are all kept in the same file. How big is the file with all these animations? A mere two blocks.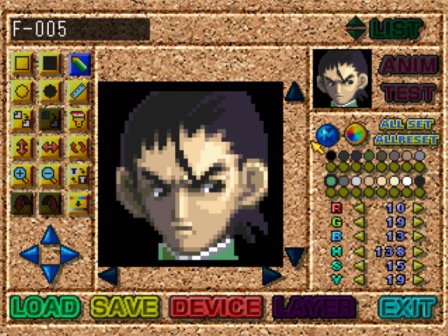 Portrait editor.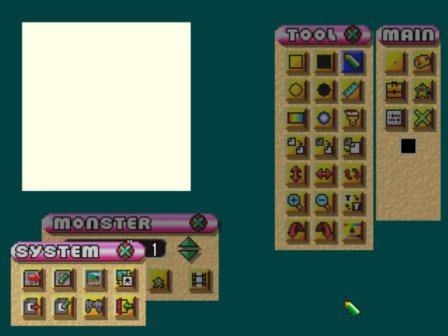 Monster editor. Yes, there are different animations for monsters too. It's kind of odd how different this editor is from all the others in the software.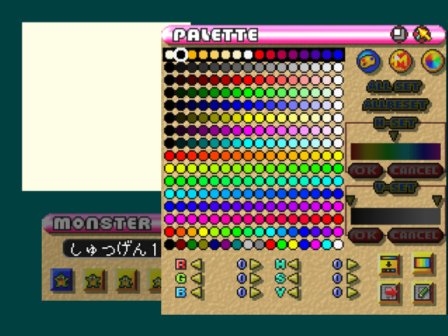 Big color palette.
And that's it for the RPG Maker Pavilion's look at RPG Tsukuru 4. The community reaction to this feature has been amazing, and I thank you all for checking in and giving so much feedback. This is just the first part of an ongoing series that will feature various console RPG Maker software that we never got in the United States, and hopefully future installments will be just as well-recieved. See you then!