RPG Tsukuru 4
-Part 2-
By Valkysas
With this installment, we're going to focus on the RPG creation system for RPG Tsukuru 4. It's modeled after RPG Maker 1, so the layout of things is immediately familiar to US RPG Maker users. things have been moved around quite a bit though, and it does things differently as well. Scripting and events are seperated like in RPG Maker 2, and variables show up for the first time in a console RPG Maker. I will not be getting into the scripting unfortunately, since all the commands are in japanese and my understanding of the language is basic at best.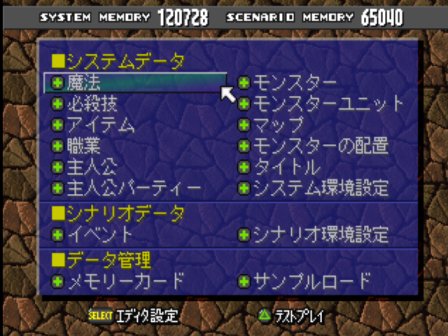 See? Very familiar. Even the segmenting of the sections is exactly the same as RPG Maker 1. Unfortunately, also like RPG Maker 1, there are strict limits to the memory of each data type. I don't have a memory card in the system in this screenshot, so regardless of how much room is left on the memory card, you have to obey the limits you see there. Well, kind of. RPG Tsukuru supports use of multiple scenario cards just like RPG Maker 1 did, and RPG Maker 1's multiple system card trick works with it too. One other nice thing is that there are fifteen slots for custom art, so you can have a full dedicated art card. Used with the multiple system card trick, you can remove art files you arent going to use anymore, and replace them with new art files, getting rid of storage limits completely. Again, just like RPG Maker 1.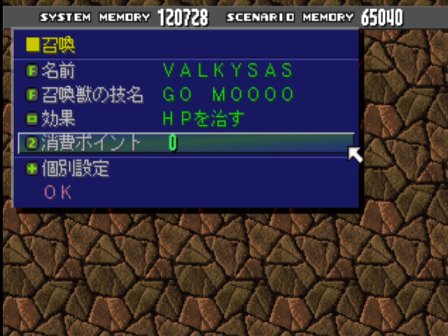 This is a spell I made. It is called VALKYSAS. It's description is GO MOOOO. It heals 0 HP. very useful.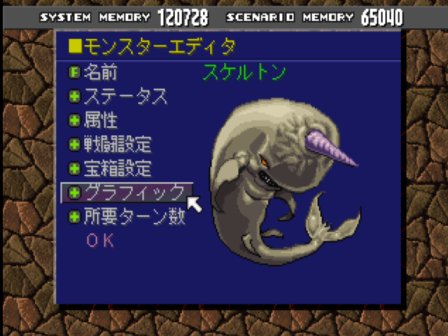 Enemy editor! There are 126 selectable enemies, counting the slots for custom enemies. The size classes are familiar too. S, M, L, and LL. Each enemy has 3 color schemes.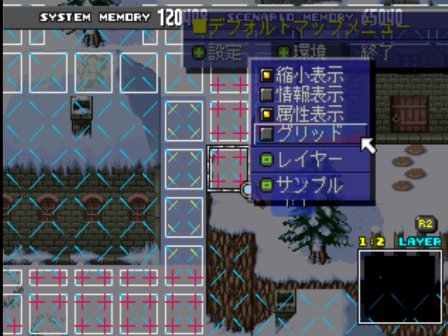 Map editor. It looks really cluttered, but thats just because I'm playing with options turning different displayes on, like which tiles can be walked on. you'll notice a small map on the left, which is showing you where the cursor's location is on the overall map. Very useful. You'll also see a layer option. PC RPG Maker users are familiar with layers.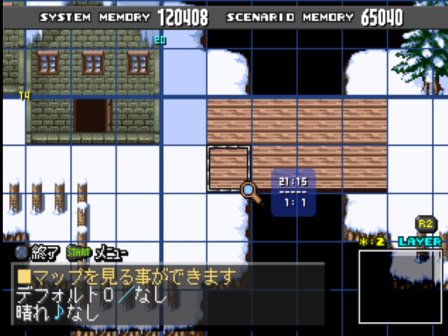 Layer 2.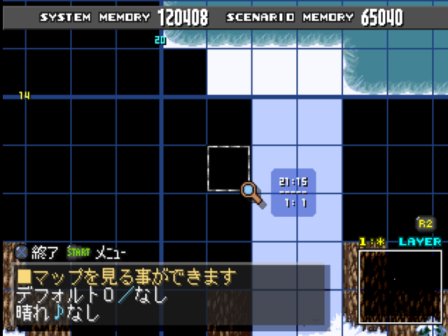 Layer 1 of the same section seen above. This really explains layers well. As you can see, using layers you can walk under bridges that you can walk across, and I've even used them to create hidden paths.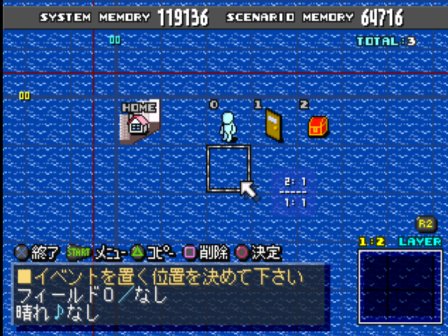 This is really the only event editor image I can show you that's not just tons of japanese text. This is the placement of events on a map, and the icons show what kind of event it is for quick reference. From left to right we have the starting point on the map, a normal event (usually people), an event to change locations (like another map), and a treasure event. Events can also be layer specific.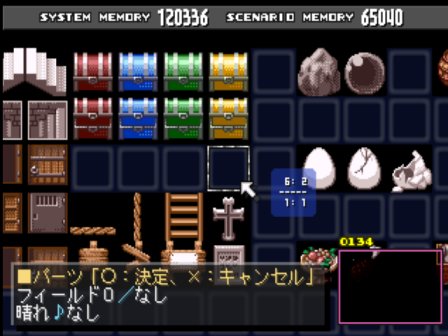 On to the tile set. There's only one tile set for all areas. indoors, outdoors, and world maps. Just like the map editor, it has a map window in the corner showing where you are in the overall grid. If you notice the tile number (in yellow) and the location of the pixel that shows where that tile is in the set, you see that this is a really, really big selection.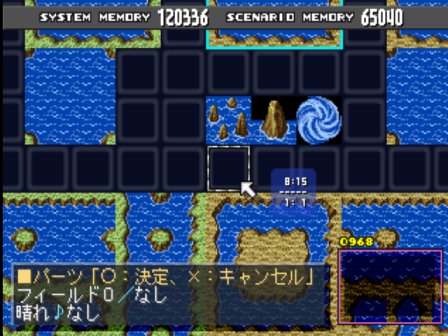 Some water tiles. These are best for world maps because of their size, but you can use them for anything you want. want a islands in someone's pool? go for it.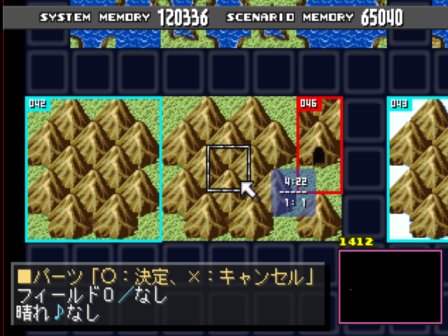 Mountains.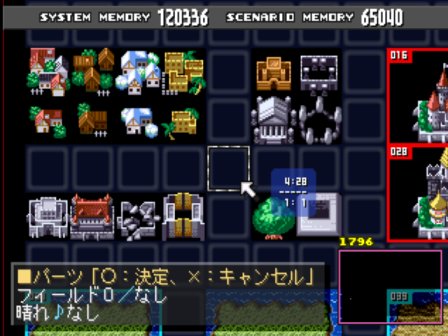 Some of the town graphics for world maps or odd village decor.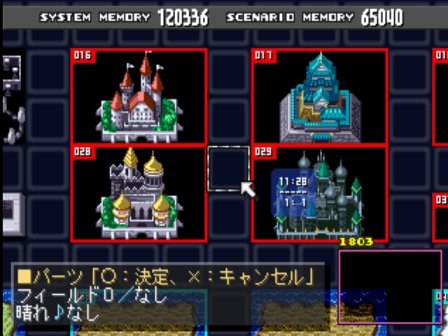 Castles, can also be used as interesting cakes, I guess.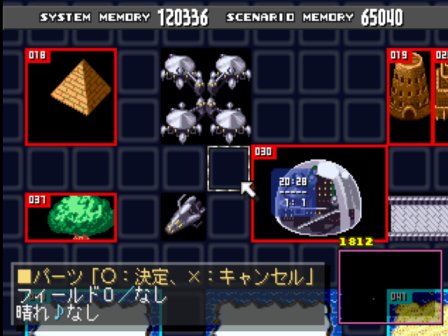 HEY. IS THAT SOME SCI-FI **** IN MY RPG MAKER? Yeah. I guess.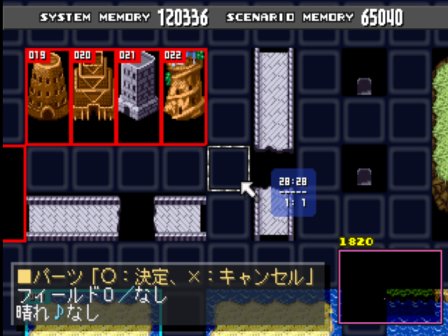 Towers and bridges.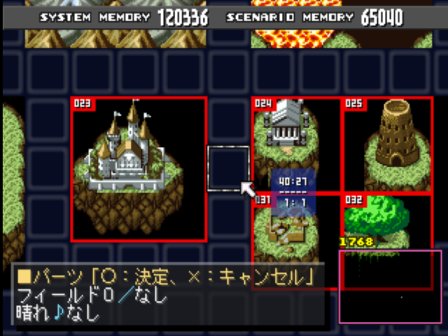 More stuff.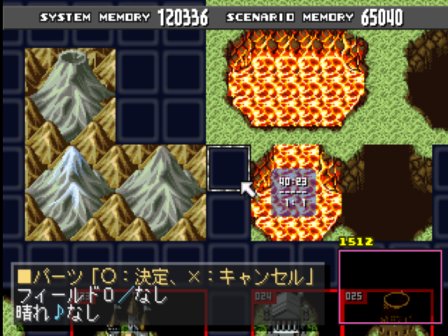 Lava, and volcano/white mountain/snowy mountain.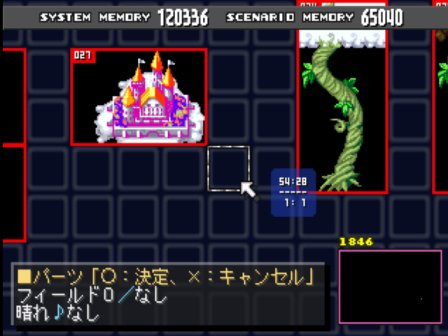 Beanstalk and cloudy castle.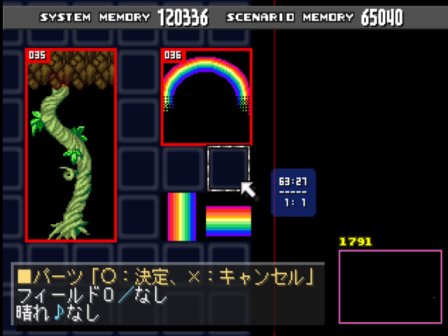 Another beanstalk and rainbows.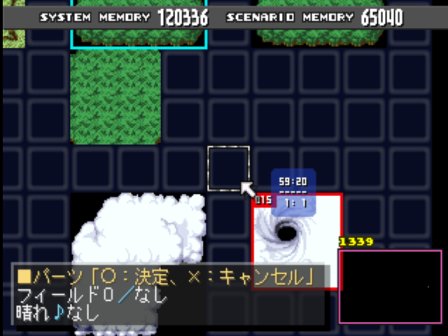 Clouds and a cloud with a hole.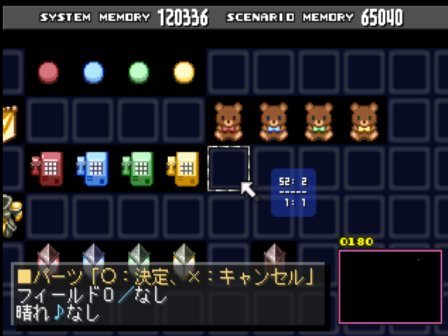 Balls, lamps, phones, and bears.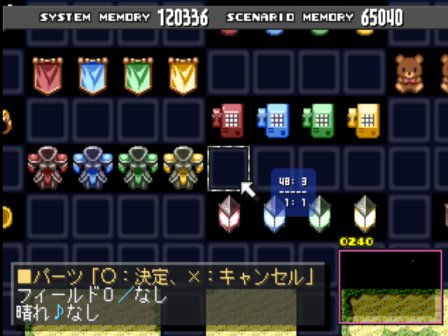 just moved over a tiny bit from the previous location. It's worth noting that the color selections for a lot of these objects really help trim down on event usage, since you no longer have to waste events just to get a different colored object in your map.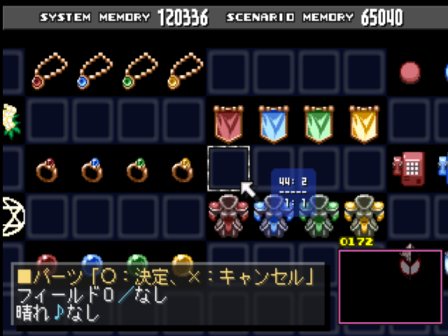 Moved mover a tiny bit more. Just trying to show off as much as I can.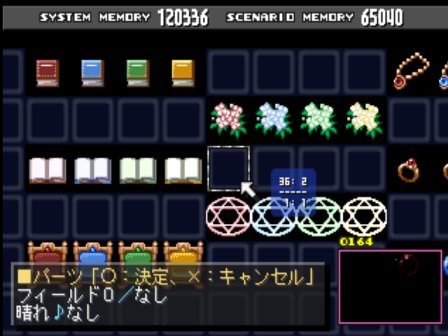 Again, moving over just a bit.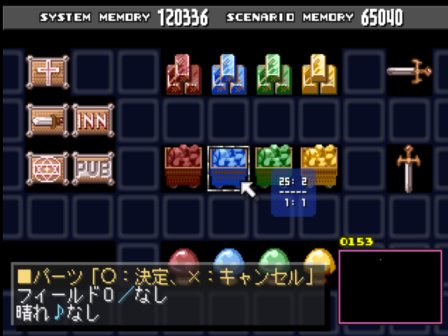 More objects... and now signs!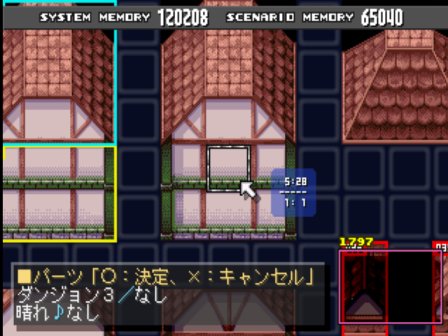 Houses.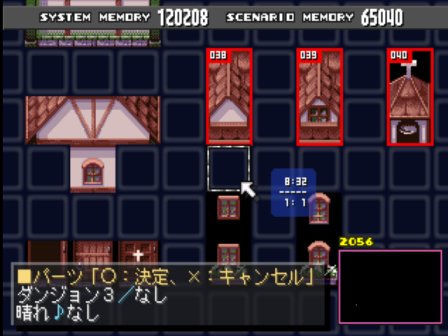 House parts.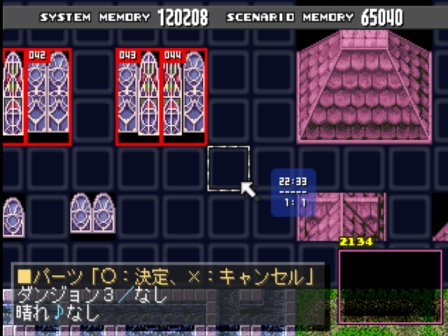 Fancy windows.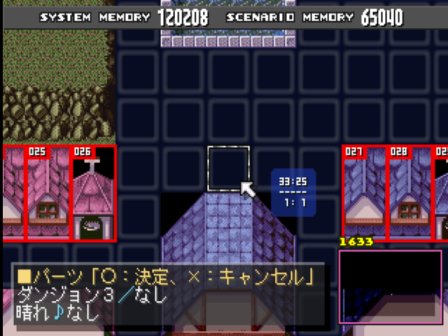 More house parts.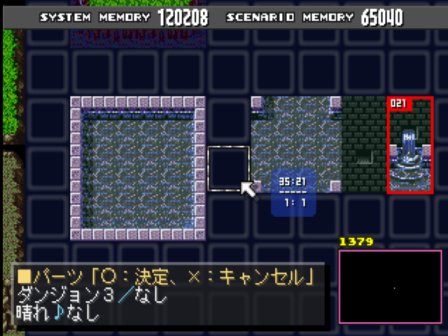 Water.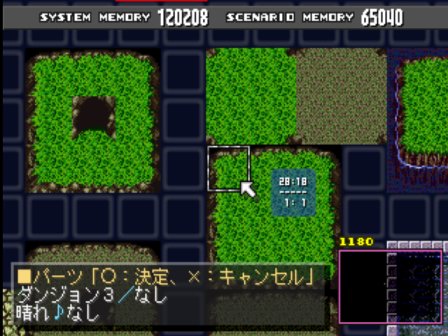 Grass.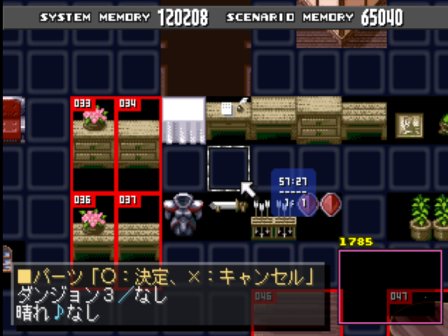 Furniture.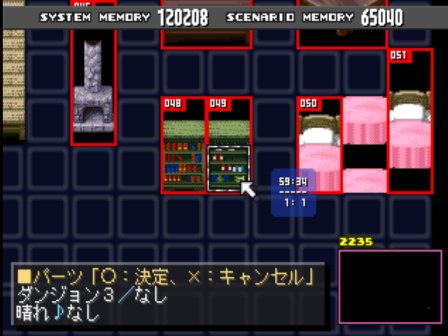 Book cases and beds.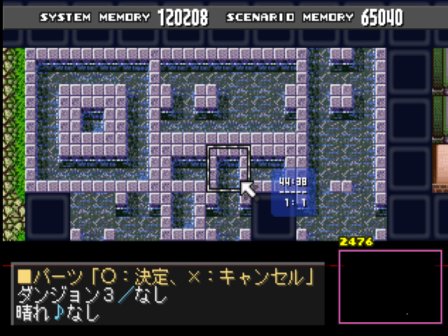 More water.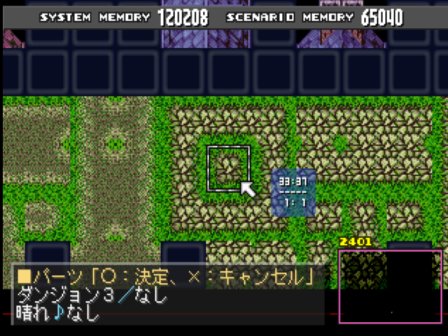 Grass and dirt/rocks.
That's it for the editor. The rest of it is just lots of japanese text, so there's not much to show you unless I take screenshots of every single tile. Which I'm not doing. Don't ask me to. Please.